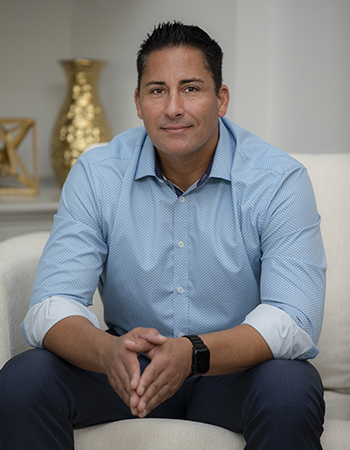 Aldo Romano is a compassionate and determined real estate professional whose unwavering commitment to help people forms the basis of his diligent yet exceptional service. With over 25 years of experience in technical sales, he has developed a superior reputation in the real estate industry for his targeted marketing solutions and exceptional customer service. Aldo is driven by the thrill of the hunt, closing on property deals that exceed his client's expectations and helping them achieve their real estate goals.
A multi-faceted realtor with a diverse range of skills, Aldo also specializes in commercial land sales in addition to negotiating unmatched deals for potential home buyers, sellers, and investors. Before transitioning into real estate, Aldo ventured into the sale of Nuclear and Gas-fired power plants globally, where he mastered the art of working with business-minded individuals and delivering solutions that cater to the distinct needs of his clients.
Aldo holds a Bachelor of Science in Mechanical Engineering from the University of Florida. His Six-Sigma Certification has equipped him with the skills to maximize customer satisfaction through his expert problem-solving skills and strategic approach to marketing. Moreover, Aldo owns a Project Management Professional (PMP) certification, tapping into his extensive project management knowledge to take charge of every stage of the real estate transactions. He handles all the heavy lifting, taking the stress out of the selling and buying process for his clients.
When he's not helping his clients turn their dreams into reality, Aldo is an avid beach volleyball player who also enjoys racing cars and motorcycles during his free time.