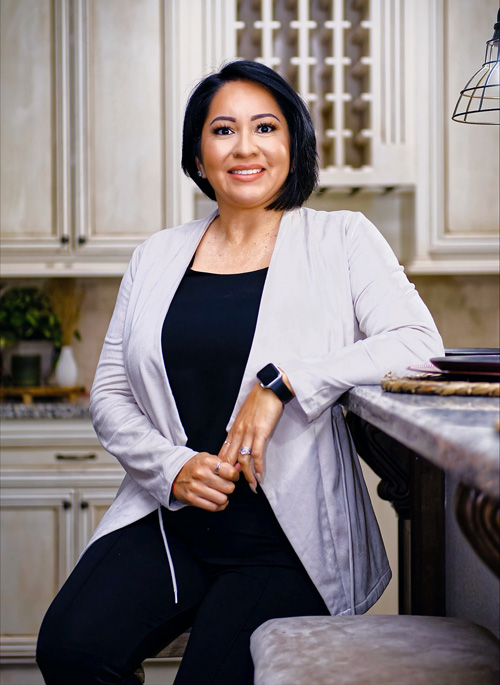 Isabel Rios is a self-driven Real Estate Agent committed to putting the best interests of her clients before any transaction. She is known for providing top-notch service and treating each client as a priority. Her aim is to make the real estate process fun and easy by proving buyers and sellers with all the information they need to seal the best deal.
Born and raised in Houston Texas, Isabel attended Bradford School of Business before receiving her Medical Assistant Certification. Before making the career change to real estate she was working at the Houston Eye Associate with the role of verifying insurance and obtaining authorization for medical procedures on behalf of the retina doctors. With over 17 years of experience in the medical field, she is well known for her attention to detail, patience, compassion, and persistence. Bringing the same attitude to the real estate industry, she enjoys being of service to others by placing the highest priority on understanding their needs and matching them with the right property.
Isabel lives in Splendora with her husband Gonzalo and two lovely kids, Anthony and Sophia. Having been married for 15 years, she understands the importance of having a comfortable, beautiful, and spacious home where a family can make special memories. Therefore, she will go the extra mile in making sure you have a complete understanding of each step of the buying and selling real estate.
Outside of real estate, she loves engaging in home projects with Gonzalo, crafting with Sophia, watching football with Anthony, and hosting parties at their home. For your real estate needs, Isabel will be your dedicated and trustworthy advocate to turn your dreams into reality