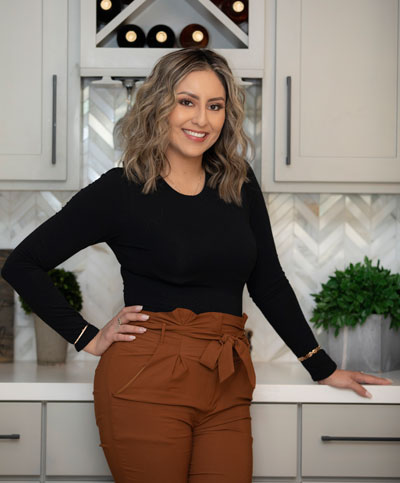 Lizeth Cruz is a customer-oriented, dedicated, and highly motivated Realtor who takes pride in her passion and dedication to work with and help people realize their real estate dreams. Lizeth is thorough, dependable, and strives to deliver desired results and exceed client expectations. She will go above and beyond to ensure that her clients are well catered to, heard, and understood. Her clients love working with her because of her strong work ethic, integrity, and exceptional communication and listening skills.
Lizeth has over eight years of experience in book-keeping and five years of managerial
experience in the medical field. She has gained unique planning, project management, problem-solving, and pricing skills. Lizeth is a Notary Public of Texas. Her educational background in Accounting allows her to appreciate her clients' financial situations and develop action plans and strategies that adapt and fit their budgets. Lizeth is passionate about community service and volunteers her time and resources on various community projects. She has been part of the Non- Profit Fundraiser for Love and Hope for our Heroes and volunteered with A Veteran's Choice, assisting homeless veterans. Lizeth is ready to support and represent you as you embark on this complex yet significant real estate journey.
When she is not working, Lizeth spends her free time traveling and exploring the outdoors.