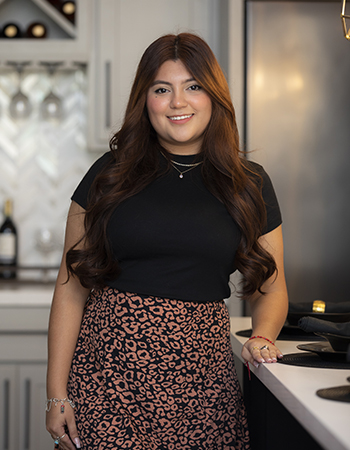 Odalis Garcia is a reliable and dedicated realtor whose passion for real estate is evidenced by her track record of exceeding client expectations. Odalis has established herself as an invaluable resource for home buyers and sellers looking to invest in Houston, particularly servicing the Spring Branch, Memorial, Katy, and Cypress areas.
Drawn to a career in real estate due to her interest in understanding the homeownership process for her first home purchase, Odalis took an introductory class and has never looked back! She pursued the needed education to obtain her real estate license, carving out a successful career for herself as a realtor. A native of Mexico, Odalis has been living in Houston for over 11 years, developing a vast professional network within the industry as well as unrivaled knowledge of the local real estate market.
Before venturing into real estate, Odalis worked at a dental office, honing exceptional customer service and communication skills, which she leverages in providing a client-centered approach to her services. She treats her clients with respect, compassion, and patience, taking her time to listen to their needs and concerns. A bilingual realtor, she offers her services to a diverse client base, ardently helping them navigate all the complexities of real estate. Additionally, Odalis holds a Bachelor's Degree in Accounting, to which she attributes her extensive knowledge of the ins and outs of finance and credit. As such, she provides innovative solutions that enable her clients to acquire their dream homes within their budget.
Outside of real estate, Odalis enjoys trying out new dishes, exploring new restaurants, traveling, and reading a thrilling mystery books.