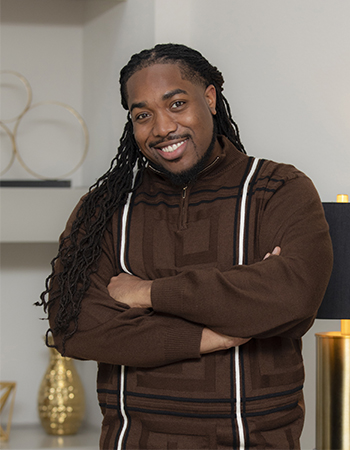 Real estate is one of the biggest financial and emotional purchases anyone will ever make in life. That's where Valentine Clarke comes in! He is a dedicated and reliable realtor who enjoys finding the perfect home for individuals/families in Houston and assisting sellers in any way possible so they may realize their property visions. He takes great pride in optimizing his passion for real estate blended with transparency, excellent communication skills, dedication, and professionalism in order to exceed every client's expectations.
Valentine's professional background includes degrees and experience in Broadcast Journalism, Psychology, Computer System Administration, and Photography. Not only did he acquire business and customer service skills but also the compassion that enables him to get along with others and build lasting relationships. Besides, he is able to understand how people think on a drastically deeper level including body language which comes in handy when negotiating a deal. As a photographer, he utilizes his skills to find the best angle that will portray a person, landscape, or property beautifully while maintaining a high standard of creative output. His keen eye for home designs and ability to notice flaws, visible or not, coupled with his strong work ethic have been instrumental in driving desired results.
At the end of the day, all Valentine cares about is ensuring his clients' success by facilitating their hassle-free transitions to the next stages of their lives. Making each experience wonderful and memorable is what he works so hard to accomplish with the diligence and heart to keep going until he makes a difference in the world. In his free time, Valentine loves watching HGTV, working out, trying out different sports, gaming, and hanging out with loved ones.