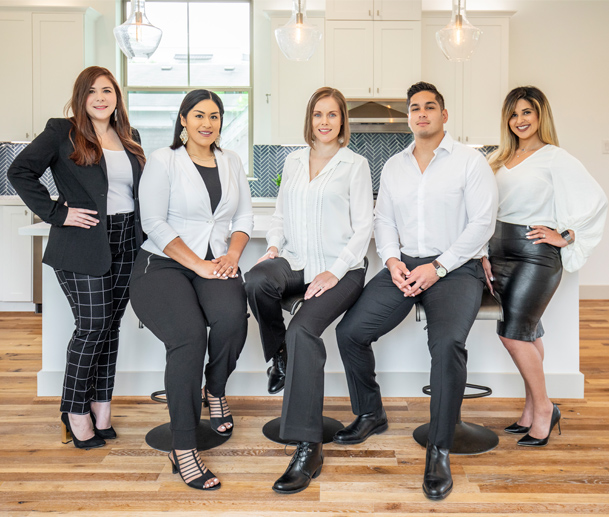 Kodu Realty
It takes time and energy to buy or sell a home. We're here to make it happen. If you're short on time, our agents will work their magic to help you achieve your goals.
Kodu Realty has extensive knowledge of single-family homes, vacation homes and luxury real estate in the Greater Houston Area. Our team will facilitate smooth and timely closings to help you stay on schedule. We also offer free property tax protest assistance after closing.
From video previews and courtesy closings to repair estimates and virtual meetings, we're here to make real estate as effortless as possible. Warm, welcoming, and quick to act, our job is to make each transaction seamless without taking any shortcuts.
With a passion for customer service, our company offers valuable assistance no matter which side of the transaction you're on. Aside from making sure that the transaction goes without a hitch, we can provide support during a complex process. Having worked with numerous clients over the years, we're familiar with the professional and personal challenges that come with real estate transactions.
Our agents also have substantial experience in relocation, helping you transition to the next phase of your life. Whether you're looking for a new home, trading up to a larger property or moving to another neighborhood, our team will make it as frictionless as possible.
Our agents are talented in digital and print marketing. When you're ready to list your home, the team will be ready to gain maximum exposure for your listing to drum up interest and attract offers.
If you're ready to make a change, let Kodu Realty help you navigate the Houston real estate market. With in-depth knowledge of its wonderful neighborhoods and most distinctive properties, our team is ready to assist you.
Turn-key service for residential real estate
Our team offers a wide range of real estate services for a complete and satisfying experience. From financing and property selection to negotiations and closing, we're ready to assist you each step of the way.
When you work with us, you get:
Full-time agents. With a dedicated team on your side, you can rest assured that competent professionals are working on your transaction full-time. We make ourselves available to all our clients.
Regular updates and check-ins. We believe it's better to over-communicate than under-communicate. You can expect to get regular updates via call, SMS or email, whichever you prefer.
Relevant market information. Whether you're buying or selling real estate, our team will provide reliable data and information to help you explore all your options in the market. From mortgage types to listing platforms, we'll answer all your questions.
Full-time agents ready to take your call
Real estate never sleeps. This is especially true for hot markets like the Houston area, which has seen an influx of buyers over the last few years. We won't rest until we finalize the deal. We work full-time to deliver real results. No shortcuts. No excuses.
Fill out our form, call 832.651.8254 or email Eleny(at)KoduRealty(dotted)com to schedule a consultation today. We look forward to working with you.
Send Us A Message

Got any questions? Get in touch