After two years of frenzied home sales, the Houston housing market is now showing signs of returning to a more sustainable and balanced state. As we enter the last quarter of 2022, there are now more homes for sale in Texas than any time since August 2020. While it is still a seller's market, buyers now have more choices and negotiating power.
Is your home ready for sale in this new market? In this home selling guide, we'll give you tips on how to prepare, list, and market your home for top dollar. Continue reading to learn more.
Let a team of real estate experts assist you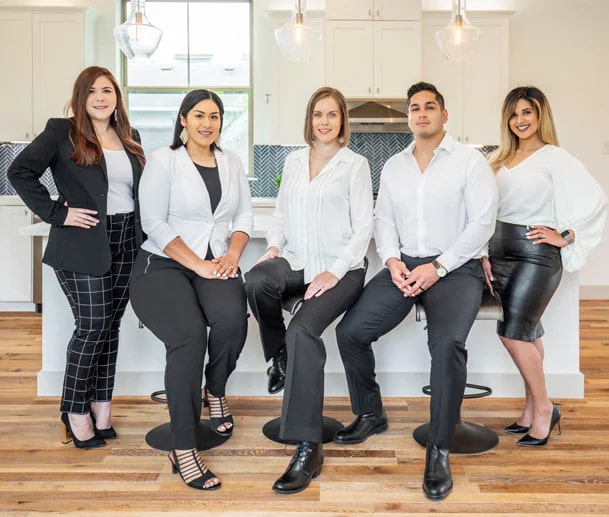 Work smart, not hard. The more hands you have working on a task, the faster it gets done. That is the distinct advantage you have when you work with a team of real estate professionals.
Each member of a real estate team has their own special set of skills and expertise, whether it's in sales and listings, real estate contracts, or marketing. When you have a specialist handling every process in your home selling journey, you can rest assured that no detail is overlooked.
You also cover more ground when you have a team of experts on your side. No matter the time, there will always be someone who's ready to take your call and address any issues that may arise. This is crucial, especially in a market like Houston, where great property deals are often time-sensitive.
Meet the Kodu Realty Team
From financing and marketing to relocation and assistance with property tax protests, our team at Kodu Realty covers the full suite of real estate services. Learn more about our full-time agents here and how they can be instrumental to your home-selling journey.
Striking a balance: how to price your home correctly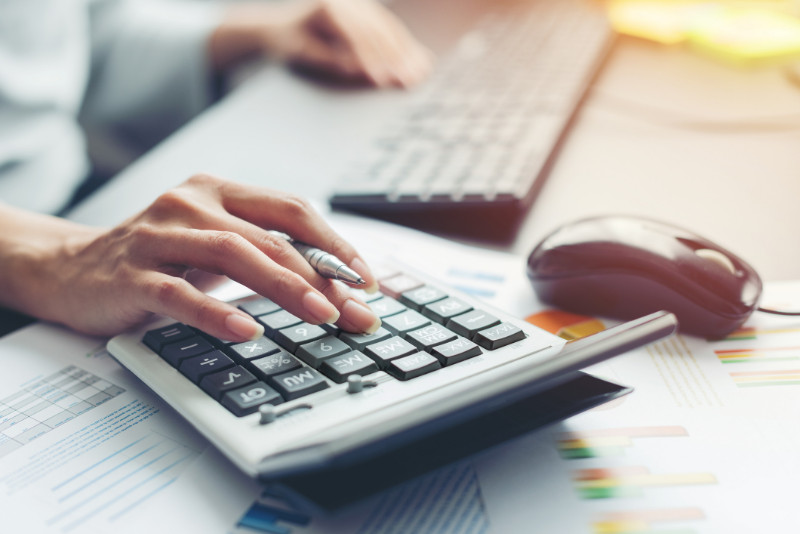 For most home sellers, getting the best value for their home is the main priority. But how you price your home can make or break that goal. Usually, you encounter this dilemma: pricing high vs. pricing low.
Pricing your home too high can deter many interested buyers, which can make your property stay longer on the market. Down the line, this could lead to price reductions, which could also send the wrong message to potential buyers.
Pricing the home low can help sell it fast and even start a bidding war. But depending on various market factors, you also risk undervaluing your home and selling it below its true market value. This will make you miss out on substantial returns that you could have gotten after investing in that home for a long time.
The trick is to strike the balance. Here's how you can calculate a great listing price for your Houston property:
Ask your agent for a Comparative Market Analysis (CMA)
A CMA is a report that provides you with a good estimate of your home's value by comparing it to similar properties in your area. These comparable properties can be chosen through different parameters, but the most common route is to take a look at recently sold homes similar to yours in terms of:
Square footage
Elevation and floor plan
Number of bedrooms and bathrooms
Sales price
The fair market value of the subject property
Dollar adjustments for any differences
The adjusted sold price per square foot of each property
Study how other sellers did it
Compare the list prices and final sales prices of recently sold homes to see if there are any price reductions. Set your price at the last three comparable sales in your neighborhood, then adjust it depending on the sale-to-list price ratio.
You should also consider any factors that may have affected the sale price of their properties. These can range from micro-economic ones like future developments within the neighborhood to macro-economic trends such as rising mortgage rates.
See from the buyer's perspective
Try to look at the current market through a buyer's eyes by touring active listings. This allows you to note what your target market's likes and dislikes, as well as the steps you should take to improve your own property.
Houston real estate market slowdown: Should sellers be worried?
According to the Houston Association of Realtors' (HAR) July 2022 Market Update, home sales declined due to bloated home prices, rising mortgage rates, and general consumer inflation. However, this has also allowed the single-family inventory to rise to its greatest supply level since August 2020.
Here are other market insights to take note of:
Single-family homes spent an average of 26 days on the market (DOM).
The Sale-to-List Price Ratio for single-family homes fell below 100% for the first time since April 2022.
The median price of single-family homes increased by 12.7% at $348,740, while the median price for townhome and condominium properties rose by 9.7% at $220,000.
Should home sellers be worried about home sales slowing down? Not necessarily. While you may not see record-breaking sales or closing prices, the cooling market that we have been experiencing these past few months will reinvigorate the market by boosting the housing inventory, balancing prices and competition, and increasing buyer demand.
Creating a blank slate: How to prepare your house for the sale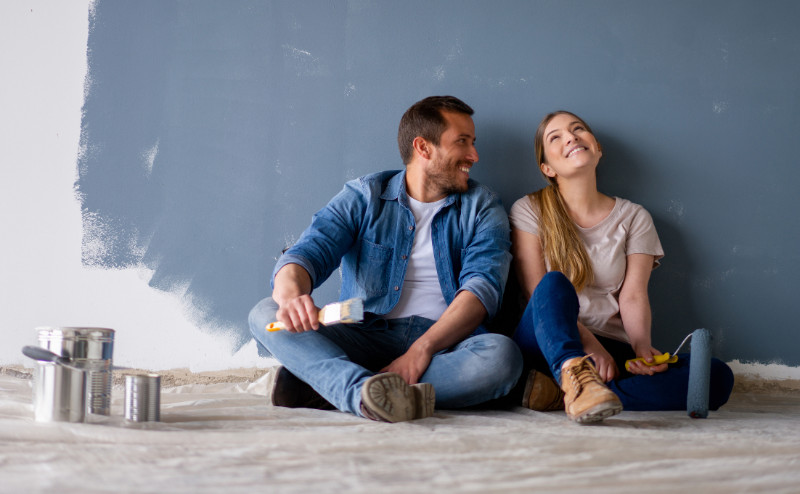 Most homeowners tend to focus on listing their home and closing a good deal. But in reality, the preparations you make during the pre-listing process are much more crucial to a successful sale. First impressions count, and in many cases, they can determine how strongly your property performs on the market.
Here's a three-step guide to preparing your home before selling:
Have your home inspected by a professional

Every home has its fair share of wear and tear. While issues like stuck windows and dripping faucets seem minor to you, buyers might see them as problems that can lower the value of your home or be used as bargaining chips during negotiations. This can also give buyers the impression that there might be more serious problems beyond the surface of the home, preventing them from making an offer.

One of the most important rules in home selling is to never skip the home inspection. Find a professional in your area and, if needed, hire a specialist to zoom in on certain areas of your home. The findings will inform you of repairs or reinforcements you need to make to ensure your home is safe and habitable.

Your home inspection checklist

Kitchen and bathrooms: Ensure that all appliances are in good working order. Cabinets and drawers should open and close properly. Anything that has or can lead to water damage must be noted and fixed immediately. These include leaky faucets and fixtures, clogged drains, and broken tiles.

Heating, ventilation, and air conditioning (HVAC) and hardware: Your home's HVAC system, water heater, electrical panels, circuit breakers, smoke detectors, and other hardware make up a considerable part of your home's inspection and appraisal. Make sure they are functional and in good condition. Tune them up if necessary.

External features: Look for cracks, peeling paint, and any signs of structural damage and rot, especially if you have an older home or your property features a lot of wood finishes.
Instead of waiting for a home inspection after you've gone under contract with a buyer – the results of which can devalue your home or even dissuade the buyer from pushing through with the sale – be proactive and apply for a pre-sale home inspection. Not only will this give you enough time to make the repairs before listing, but it can also give you estimates of how much the repairs or replacements will cost.
Repairs: Do it yourself or call a professional?

When it comes to simple, cosmetic repairs like giving your home a fresh coat of paint, you can DIY it to cut down on costs. If you think that your home has any structural issues or complex repairs that need to be addressed, it's best to consult with a professional.

Declutter and depersonalize

A huge part of selling your home to a buyer is making them feel as if it is already theirs. That can be difficult to imagine, however, if someone else's photographs and personal knickknacks are everywhere. Here are some tips to help you out transform your home into a neutral space:
Being basic is key. Remove everything that has your personal stamp on it, from family photos and collections to various displays and hobby supplies. Replace these with display coffee table books, candles, or landscape images instead. If you have unique or avant-garde furniture, perhaps you can switch them out for more basic pieces to avoid distracting buyers from the main aspects of your home.

Less is more. The primary goal when clearing the home for staging and listing is to make it as spacious as possible. Expansive and airy kitchens, bedrooms, and bathrooms are top selling points in any listing, so make sure to focus on cleaning, decluttering, and organizing these areas.

Don't sweep it under the rug. When you store your items in closets and the attic, try to arrange them as neatly as possible. Storage space is a priority for many buyers, so you can expect them to be looking in these spaces. Renting a storage unit throughout the duration of the home selling process is also a great option, since it can help you keep your home spacious while also streamlining the moving process after selling your home.
Crafting a dream home: Staging your space for maximum appeal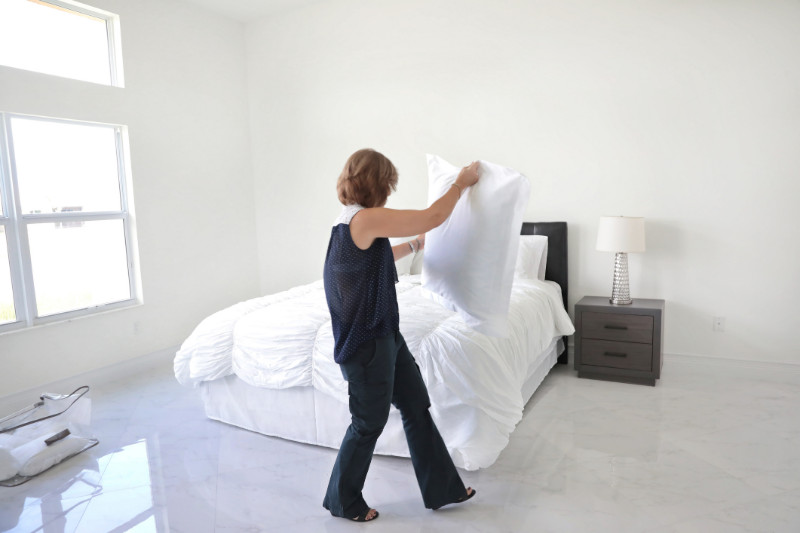 According to a 2021 survey of 4,600 properties by the Real Estate Staging Association, staged homes sold for $40,000 over their original list price on average. These properties were also sold earlier- about nine days faster than usual.
Home staging isn't just decorating your home for sale. It's a specialized field of applied market research that combines architecture, aesthetics, and furnishing to design a space in a way that is most attractive to buyers in a particular location and season.
Hiring a professional stager can make all the difference in your home selling journey. They can present your home in the best light and reduce much of the stress associated with the staging process. Your real estate team might have an expert stager on their staff, or they can give you a list of recommended professionals to choose from.
But as the homeowner, you would know the best features of your home. If you want to DIY it, here are some tips that can help you stage your home like a pro:
Curb appeal is a priority
One of the first things that attract potential homebuyers to your home is its exterior features, from the color of the paint to the landscaping. So, make sure your home looks best starting from the outside.
Keep your lawn neat and add a few planters that can add visual interest. Choose ones that are clean and simple, but can also thrive in Houston's humid subtropical climate. This includes flowering, drought-tolerant native plants like the Texas Lantana, the Black-eyed Susan, and the Eastern Purple Coneflower. Make sure to give the trees and shrubs in your property a trim as well, and remove any debris.
Keep spaces functional
Many buyers need help in visualizing. You can give them a hand by giving each room or space in your house a singular purpose. For example, if you have a spare room that you use as a storage area, you can stage it as a guest bedroom or as a study room to increase your home's value.
Corners and nooks don't have to be empty. If it features enough space, these can be turned into smaller storage or even reading or seating areas.
Make your home feel like a five-star hotel
Clean, pristine sheets and a relaxing atmosphere are the first things that come to mind when we think of hotels, and this is the kind of impression you should strive for when staging your bedrooms and bathrooms.
Decorating your beds with white sheets and pillows can help recreate that hotel-like, clean aesthetic. You can install some warm, ambient lighting as well. Don't forget to spritz some light room and linen fragrance to make these spaces feel even more luxurious.
Go for light paint colors
Instead of going for bold colors, choose neutral shades for the walls. Doing so will help rooms feel larger and more spacious. When done right, such colors can also highlight architectural details like crown molding and trim.
The most popular neutral paint colors are typically beige, gray, and tan. But nowadays, more options are available, from creamy off-whites to calming light blues and sage greens.
A picture is worth a thousand words: Creating an eye-catching listing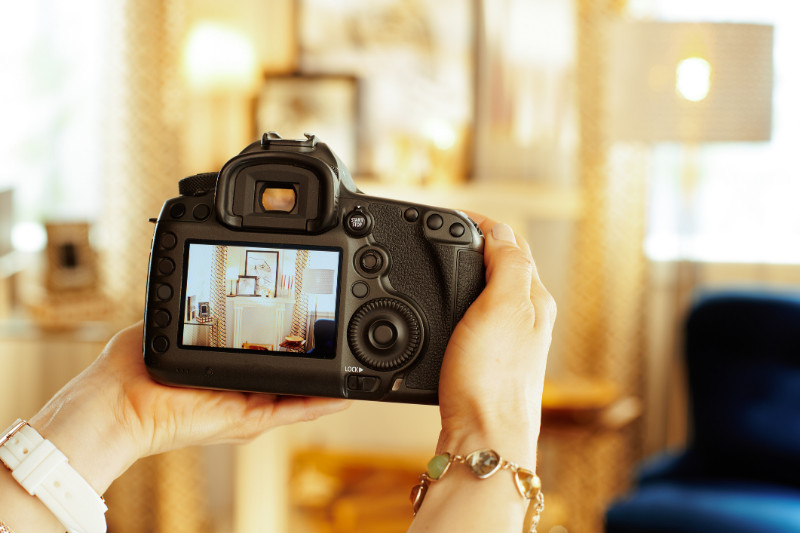 According to the 2022 NAR Home Buyers and Sellers Generational Trends report, around 95% of homebuyers used the internet to search for their new homes. Moreover, 84% of these buyers consider photos to be the most valuable and useful part of an online listing.
In this digital age, photos are critical in catching buyers' interest, so it's important to hire a professional real estate photographer.Your real estate team can suggest a list of highly reputable local photographers. Make sure to study their portfolio and reviews online.
Here are a few things to keep in mind when choosing photos for your online listing:
The pictures should be crisp and well-lit

The "brightness" of a home is important to many buyers, and your photographer should be able to capture that in their photos. Exterior shots of the home should be captured under direct sunlight, with no part of the house in the shade. For indoor shots, they should be able to maximize the natural light as well as capture the views from the windows. That said, not every photo has to feature the home during the daytime. You also have the option of having pictures taken early in the morning, at dusk, and in the evening to give buyers more perspective on how your home looks during different parts of the day.

All photos should be level

Stay away from lop-sided views of your home or angles that make the property look unflattering. As much as possible, listing photos should be level and composed. This helps in portraying your property as realistically as possible.

The best features should be captured

Make sure to highlight all of your property's best features, whether it's the ample natural light it receives through its large windows or the chef's dream gourmet kitchen. Show them off as early as possible to attract more potential buyers. You can go one step further by providing short captions to let viewers know exactly what they're looking at.
The sequence of your property's listing photos also matters. It should flow as it would during an actual property tour. Start with the front facade of the home, then continue to the doorway and the rooms in order of importance. End the set with photos of the property's back gardens and amenities, such as a guest house, in-law suite, and garage.
Let us guide you through your home selling journey
With extensive knowledge of the real estate market in Houston, Cypress, Katy, and other communities, Kodu Realty provides turnkey residential real estate services for home sellers like you.
We're not just a team you hire- we are your team. When you're ready to commit, get in touch with us today at 832.651.8252 or send us an email.