Buying a dream home is one of the most exciting milestones in any person's life. After all, purchasing a house signifies financial stability and a promise of a fresh start.
But while buying a house is a cause for celebration, the process itself can be stressful, especially if you're setting your eyes on Houston, Texas for your new home. This is a city where the science of space exploration converges with the vibrancy of its art scene. With the quality of life Houston offers, it's no wonder the real estate market is thriving. Investors, young families, retirees, and everyone else in between are clamoring for a property in one of its numerous family-friendly suburbs.
Entering a real estate market as competitive as this can be daunting, especially if this is your first foray into property buying. While you can do this on your own, having a capable local agent to help you in this endeavor can spell the difference between finding the home of your dreams in Space City and buyer remorse.
This article will detail the nuances of taking on the support and guidance of a Houston Realtor as you make your bid for homeownership in this lively and exciting city.
The perks of working with a local expert
A local Houston Realtor allows you to navigate uncharted territory as they are not only well versed in the industry but are also as familiar with the lay of the land as the back of their hand.
Sure, online property listings may just be one click away, but local Realtors are hardly relics of the past. According to a report published by the National Association of Realtors (NAR), 87% of buyers purchased their home through a real estate agent or broker. Buyers still prefer real estate transactions that offer a human-centric experience – and for good reason.
From home viewings to the negotiating table to handing over the keys, a Houston Realtor can guide you through the process from end to end.
Liaison between buyers and sellers
Poring through property listings, fielding calls, and scheduling house inspections are time-consuming tasks. Things become more challenging if you have a full-time job because you can't focus 100% on house-hunting.
Similarly, many property owners are often unavailable for viewings or may simply prefer being hands-off in their dealings. Local real estate agents, meanwhile, can make themselves readily available for in-person meetings and can carry out walkthroughs with the owner's blessing.
Realtors work to bridge the gap between buyers and sellers. They're responsible for presenting offers and counteroffers, making sure transactions run smoothly between the two parties.
Extensive knowledge of the housing market
There are several factors that impact the real estate market; among them are supply and demand, the economy, median home prices, construction of new housing, and mortgage rates.
Not everyone will immediately understand how these indicators can affect market trends. An experienced Houston Realtor, however, is more likely to keep their finger on the pulse of current events and citywide developments. Armed with this knowledge, they empower both buyers and sellers to make informed decisions regarding their property investments.
Access to a rich database of property listings
Real estate agents have access to properties that may not always be available to the general public. Databases like the Multiple Listing Services (MLS) and the Realtors Property Resource (RPR) are established and consolidated by a network of real estate agents working in various areas. Unlike public listings, these services contain private information that can only be disclosed to fellow licensed Realtors.
Moreover, agents have access to off-market listings. Some homeowners prefer not to disclose that their properties are being put up for sale and the only way to find out about this is through agents and their respective networks of industry colleagues. If you hire a real estate agent with a wide network, they can connect you with another agent whose clients' properties are off-market. As a result, you have even more Houston homes for sale to choose from.
Unique insights into your preferred area
A Realtor who's a native of the area you're eyeing for your new home can lend their own perspective of that area. In the case of Houston, they'll be able to provide you with little details about the various neighborhoods here – and some of these details stem from their personal experience of growing up or living for a long time in the city. They have nuggets of wisdom stemming from interacting with the people in the neighborhood. From directions to the nearest parks for your canine companion to the latest real estate developments in the area, they'll be able to share this information with you as you go on your search for the perfect Houston neighborhood and home. A local Realtor will take your needs and preferences into consideration when suggesting options.
Preparation of the necessary paperwork on your behalf
There's a ton of paperwork involved in buying a new house, and every state has its own laws when it comes to disclosures and appraisals. It's a lot to handle for first-time buyers. Enlisting an agent's help can keep you from wading knee-deep in paperwork.
In Houston, the following documents are necessary in order to complete the transaction:
Buyer Representation Agreement
Purchase Contract and Agreement
Seller's Property Disclosure
Home Inspection Report
Property Appraisal Report
Title Insurance Policy
Homeowners Insurance Policy
Closing Disclosure
Property Deed
Aside from this, you can also benefit from a Realtor's meticulous recordkeeping skills. The Texas Real Estate Commission (TREC) requires all licensed Houston Realtors to keep financial and real estate transactions for at least four years from the date of closing. Should you accidentally lose a copy of your documents, you can trust that your real estate agent has a file on hand.
More savings in the long run
Given the tedious nature of the home-buying process, something could go wrong at any given time. At the least, you may end up encountering delays; at most, you end up paying more than a home's true worth.
Professional Realtors acting on your behalf will have your best interests in mind. Being on top of the process, they can regularly update you on what comes next and essentially avoid delays. They'll be representing you at the negotiating table and will put forward all your concerns about the house. Plus, they will push for terms that are amenable to all. They won't hesitate to give you advice and recommendations, especially if a particular home you're fixating on has issues that will present complications in the long term.
It's this professional advice stemming from years of experience in the industry, sharp negotiation skills, and support and guidance that you're investing in. The cost of hiring a good Houston Realtor balances out in the end as you successfully purchase the home that precisely fits your lifestyle requirements to a tee.
Home buying pitfalls to avoid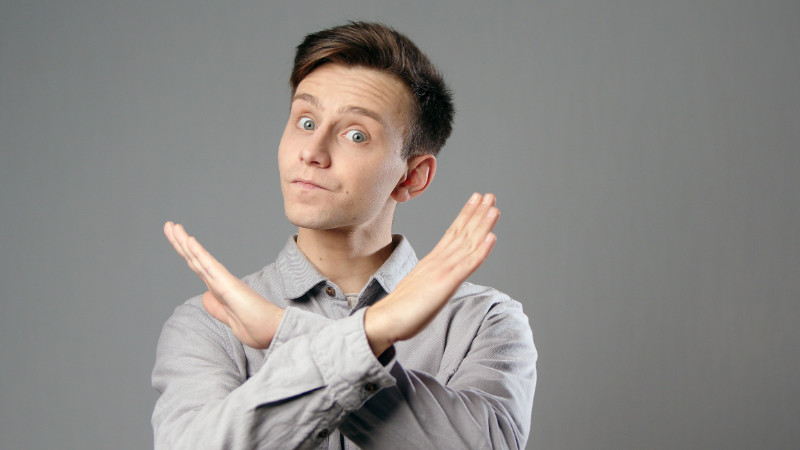 As mentioned earlier, the risk of making the wrong decisions anywhere in the home-buying process is high without professional guidance. Below are the most common mistakes homebuyers commit and the tools Realtors employ to prevent these from happening.
Buying a house way beyond your budget
It has been said time and again that purchasing a house is a milestone in one's life, primarily due to the hefty financial requirements of such an endeavor. Not being financially prepared for this may end in frustration and costly delays in the process.
So, first things first: Get your finances in order. Check your revenue streams, calculate your debt-to-income ratio, and tally your monthly expenses. Price range is one of the first things a Realtor will discuss with you. Professional Realtors would never try to sell you a house you can't realistically afford.
Disregarding the mortgage pre-approval process
Securing pre-approval for a mortgage loan assures the seller that you're a serious buyer. A Realtor has likely dealt with mortgage lenders in the past, and having someone experienced to guide you through the process will be very helpful.
Non-profit organizations like the Texas State Affordable Housing Corporation (TSAHC) offer grants to first-time homebuyers. Consult with a Houston Realtor to learn more about various financing options and loan programs available to you.
Refusing to shop around for more options
So, you've begun house-hunting, and the first home you encountered made you fall in love at first sight.
Before you call it fate and make a proposal, remember that it doesn't hurt to check out other options. The average home-buyer takes four months to find their dream home, viewing around eight other houses before making the important decision.
Getting attached to the first house you've seen might pressure you to take a mortgage loan with terms that you're not entirely comfortable with. In your excitement, you might miss major red flags like moisture build-ups or critical structural problems.
Before you end up getting stuck with a house that's incompatible with your budget and lifestyle, talk to a reputable Houston Realtor. They can recommend not just one but several houses that are up for sale in the area.
Overlooking your family's needs and preferences
Remember that your current needs aren't the only things you need to consider. A lot can happen in the next several years – kids, job promotions, car purchases, changing priorities. You need to take all of these into account when buying your first home.
If you have a growing family, then opt for a multi-bedroom home. If you take public transportation to work, map out your daily route and factor in your commute time.
As long as you communicate your family's needs and preferences with your Realtor, they'll find a home you'd be comfortable in for years to come.
Ignoring future repair and renovation costs
A charming vintage home captured your eye, and it's affordable to boot! While it's easy to be swayed by that attractive price tag, you might have to dip repeatedly into your cash reserves to maintain a major fixer-upper.
Building and safety codes change over the years, and chances are you'd need to update electrical and plumbing systems. Real estate agents would know what problems to look for, and they can also refer you to a licensed home inspector for your peace of mind.
Closing issues
After the grueling journey of searching for the perfect house, you've finally arrived at the finish line. But before you can receive the keys to your new home, there's still the concern of properly closing the deal.
There are so many things that can go wrong come closing time. For example, the bank might end up disapproving a loan after a low home appraisal. Title issues may crop up, forcing the seller to put the deal on hold. Something as simple as typographical errors can delay you for days.
Real estate agents are there to double-check every document and ensure the necessary paperwork is completed and submitted on time.
How to look for the perfect real estate expert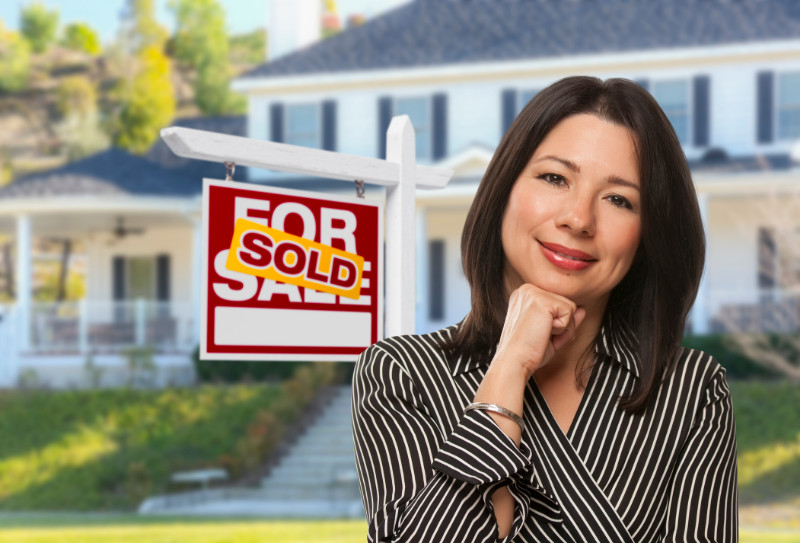 With only an average of 61% passing the TREC Provider Exam on their first try, it's safe to assume that obtaining a real estate license is quite difficult. But just because you're dealing with a licensed professional doesn't automatically mean that they make the perfect house-hunting partner.
Not all real estate agents are cut from the same cloth. Watch out for these tell-tale traits to find out if you're in capable hands.
Offers solutions to potential problems
Maintains a professional appearance
Has an engaging personality
Has great attention to detail
Has excellent negotiation skills
Acts quickly
Avoids aggressive selling tactics
Conducts business with honesty and integrity
Understands privacy and confidentiality
Provides guidance and advice as needed
Has genuine interest in housing and architecture
Has quantifiable experience in the field
Has strong digital media presence
Has a professional network of experts
Questions to ask your Houston Realtor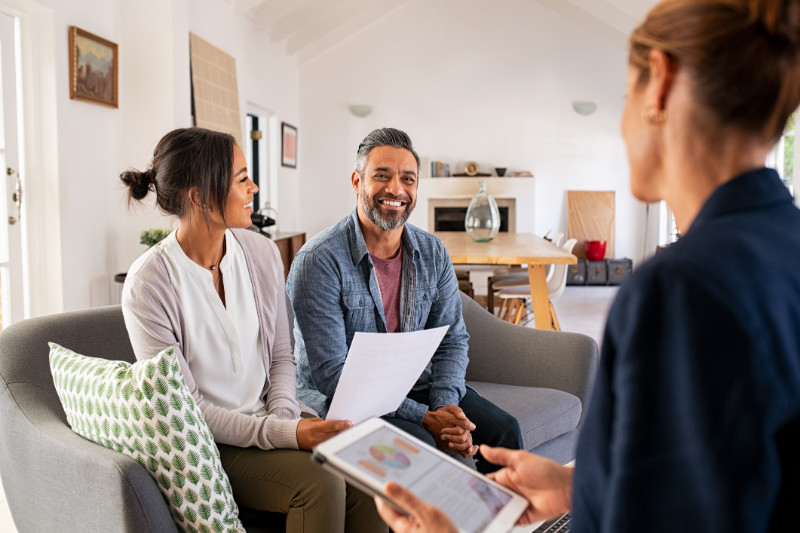 The first step you can take in finding the perfect real estate agent is through asking for referrals from friends and family. Researching property listings can also help you discern which agents are proactive online.
Once you've found potential candidates, it's advisable to ask the following questions to scope out their credentials, capabilities, and level of expertise:
What are your certifications?
Aside from a real estate license, agents can acquire a number of certifications to specialize in a designation. Here are some of the more popular certifications agents obtain to advance their careers:
Realtor (NAR)
Certified Residential Specialist (CRS)
Seniors Real Estate Specialist (SRES)
Accredited Seller Representative (SRS)
Accredited Buyer Representative (ABR)
How long have you been working as a Realtor?
Purchasing a house is too big of a financial decision to entrust to somebody who's still learning the ropes. For first-time buyers and sellers, it's safer to place your bet on an experienced real estate agent with a gleaming track record of successful sales.
Are you a full-time or part-time real estate agent?
Some agents venture into real estate as a way to earn extra cash. While there are plenty of skilled part-time Realtors, having another job can distract an agent from managing their clients well.
Real estate demands training, research, marketing, and tons of meetings and viewings. With their flexible hours, full-time Realtors can dedicate their time and energy to responding to your concerns quickly and efficiently.
Are you working with a real estate team or are you working solo?
According to the National Association of Realtors, 87% of Realtors are classified as independent contractors. But while independent contractors are the majority, working with a real estate team can prove to be more beneficial.
You may be speaking to one point person, but you're actually receiving the support and expertise of multiple individuals. With a tight-knit team of agents, administrative staff, and automated systems assisting you, transactions should run like a well-oiled machine.
How many clients are you handling right now?
The number of clients a real estate agent is currently handling is often indicative of how experienced and in-demand they are.
However, an agent dealing with too many clients at the same time can work against you. No matter how skilled a Realtor is, they can't work at their best if they have too much on their plate. Carefully assess whether a Realtor's heavy workload can affect their ability to prioritize you.
Find your dream home in Houston, Texas with Kodu Realty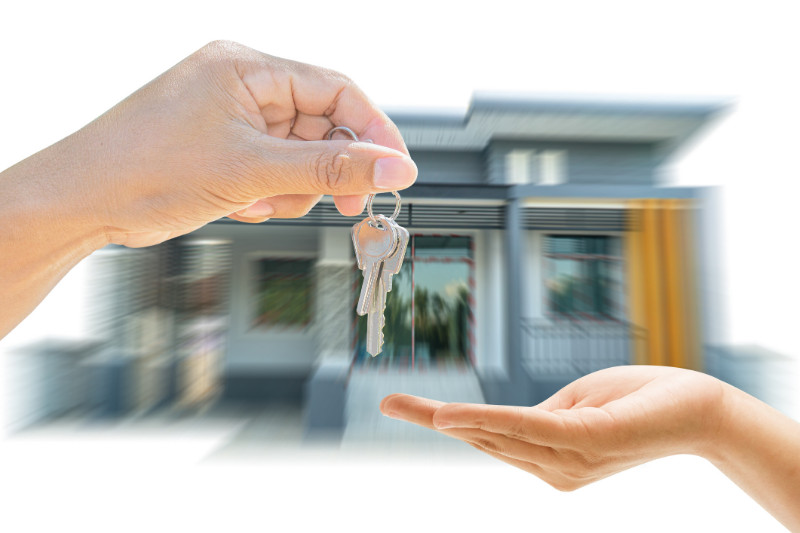 It takes a lot of faith to entrust someone with the task of finding your dream home. We, at Kodu Realty, take this responsibility very seriously. Having a local Realtor who protects your best interests can ease your burden tremendously.
What sets Kodu Realty apart?
We've seen firsthand how taxing the house-hunting process can be. It can be nerve-wracking to move to a new home, especially if you're relocating to a new city.
Our years of experience can guide you through this transition period. If distance prohibits you from physical meetups, we'd be happy to schedule video previews and virtual meetings at your available time.
Because we work as a team, our clients benefit from the different areas of expertise our members provide. We are dedicated to providing excellent client service, and you can be assured that your home-buying transaction in Houston, TX will be receiving nothing less than the highest level of commitment and attention to detail.
As full-time real estate agents, we always make ourselves readily available for concerns, viewings, and courtesy closings. We value transparent communication and make sure to provide regular updates via the communication channels you prefer.
We're here for you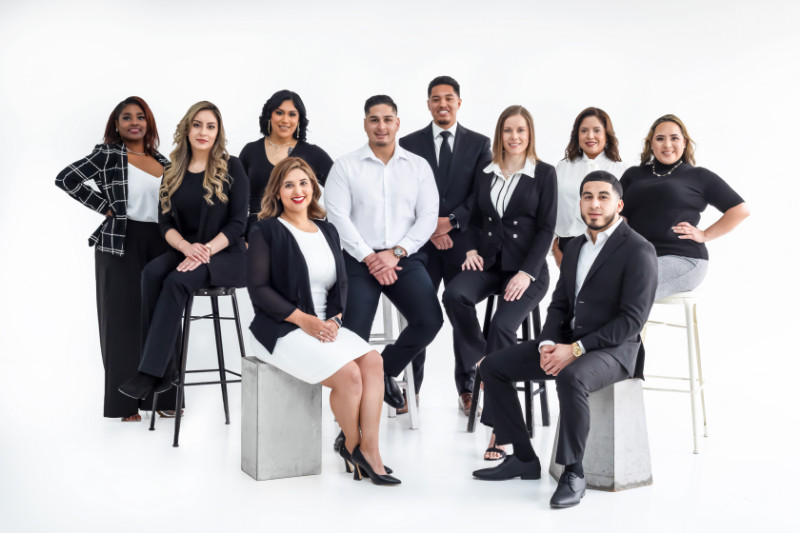 If you're a first-time homebuyer, we can make your home-buying experience in Houston, Texas as stress-free as possible once you entrust the heavy lifting to us. help you find the perfect home at the soonest time possible. Reach out to our team at 832.651.8254 or email us here. Let Kodu Realty be your guide as you take the first step to finding your dream home today!