Are you looking to invest in real estate? Are you wondering which cities offer the best properties for investment? In mid-2021, economists advised prospective homebuyers to wait until 2022 before pulling the trigger, noting that the United States didn't have enough homes available to match the demand.
Today, there's still a housing shortage affecting both rental housing and ownership. But that doesn't mean buying a house is a bad move. The key is finding the right city with a real estate market for growth and stability – and that city is Houston, Texas.
What exactly makes it a good place to buy a property? Find out below why a Houston real estate investment is something you should seriously consider.
The City of Houston, Texas: An overview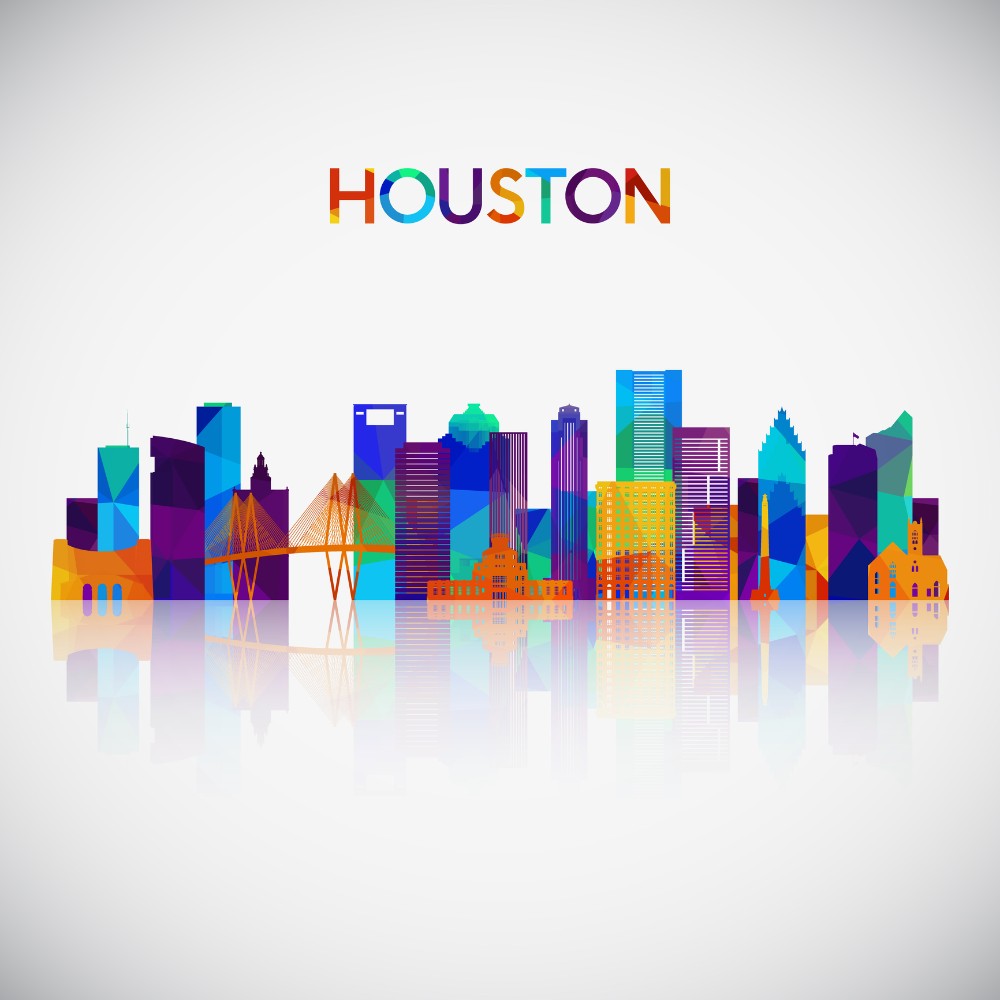 Houston, fondly called "Bayou City," is located 250 miles south of Dallas, 165 miles east of Austin, and 88 miles west of the border of Louisiana. The city sprawls across 627 square miles, 599.59 square miles of which are land, while the remaining is covered by water.
One of the most vibrant and promising cities in the country today, Houston has grown to become the nation's fourth-largest city. It's also home to some of the youngest and most talented people from a wide swathe of industries.
Houston, with a population of 2.31 million, is well known for its diversity.  The city's Latino population, for example, has an annual spending power of $54 billion.
From what used to be a town specializing in the oil and gas industry, Houston City has now evolved into a hub for science and technology, earning it the nickname, "Space City." Residents and newcomers often find employment opportunities in medical facilities, manufacturing, and digital tech companies.
In May 2022, Metropolitan Houston had 31,000 new jobs, which was higher than the pre-pandemic and 20-year average. Its nonfarm payroll of 3.2 million also breached previous records. Employment levels in such key sectors as technical, professional, and scientific services exceeded pre-pandemic levels as well.
Education
Houston doesn't fall short when it comes to education, either. If you're looking for a good elementary school for your child, here are some of the best the city has to offer:
For high school students, here are some of the finest options in the city:
For college students, consider the following:
Healthcare
Healthcare is another aspect residents of Houston are proud of. The city is home to top-notch medical facilities, including the Texas Medical Center, the largest in the world. It employs more than 100,000 health care professionals, which account for nearly 7% of the workforce in Houston. Some of the more than 85 other hospitals and medical centers offering top-end in-patient and outpatient services are:
Quality of life
The cost of living in Houston City is also something to note – it's 8% lower than the national average.
The climate is relatively favorable as well, with temperatures varying from 47°F to 95°F throughout the year. Though summers can become very hot, the city gets an average of 53 inches of rain annually, which is higher than the nation's 38-inch annual average.
Don't expect to see a lot of snow during winter. Houston averages zero inches of snow compared to the US average of 28 inches. Instead, you'll get cool and dry temperatures through February.
A look at the Houston real estate market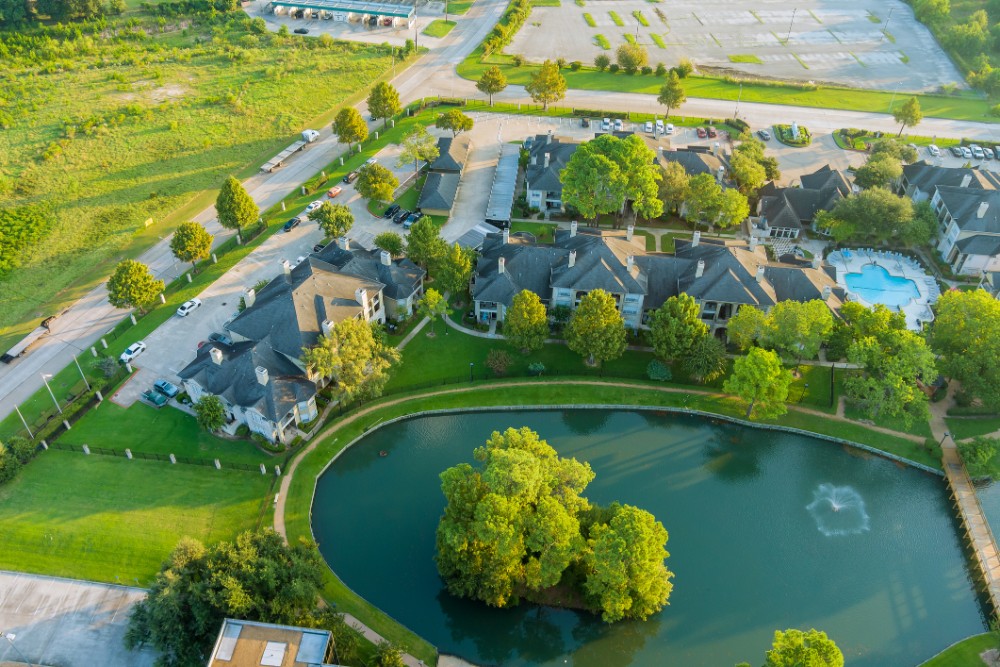 As a potential investor, you may be wondering how stable Houston's real estate market is. Analysts ranked Houston as one of the most stable housing markets in the US. Bayou City's population growth and low inventory of houses signaled a dynamic real estate market perfect for expansion.
Houston ranked 6th among 20 cities surveyed for real estate growth and stability. Home prices jumped 221% since 1997, while a 0% chance of losing the value of your home also strengthened Houston's position as a stable real estate market.
The number of people moving to Houston translated to economic growth and job creation. The city added 69,094 new residents from July 2020 to July 2021 as other major cities shrank during the onslaught of the pandemic. In fact, Houston was the number one moving destination in the US in 2021, topping Las Vegas and Phoenix  (#1 and #2, respectively), as well as other Texas cities like San Antonio (#6), Dallas (#7), and Austin (#9).
Sales of single-family homes grew 22.9% compared to February 2021. The 2022 Market Update from the Houston Association of Realtors (HAR) also noted an all-time high in demand for single-family houses.
The strong demand is not surprising. The city added about one million residents over the past decade, which accounts for about a quarter of the total population growth across the state of Texas.
The city also performed remarkably well according to the report, "Emerging Trends in Real Estate 2022, covering the United States and Canada. Houston placed 24th out of 80 cities rated on the overall real estate prospects rankings. The report gathered data from 1,200 survey responses along with over 900 interviews coming from industry experts.
Interestingly, Houston suffered a dip in the same report in 2021 where it landed in the 52nd spot. Though the 24th spot is a far cry from its top one finish in 2015, things are starting to look up for the market and people looking for a Houston real estate investment.
Houston's population will likely eclipse the 10-million mark by 2040. This means investors will continue to make money out of real estate properties over the next two decades. Let's take a look at some crucial Houston market statistics below:
In August 2022, the median price of a home in Houston was $349, 900
The median prices of single-family homes jumped 16% year over year
The average inventory of homes for sale is 1.6 months (the norm is 6 months)
In August 2022, homeowners sold their properties after 45 days on the market
It's important to note that some of these numbers will fluctuate from month to month. Therefore, a seasoned Realtor will help you make sense of the current market and enable you to choose the right Houston real estate investment.
The best reasons to invest in Houston real estate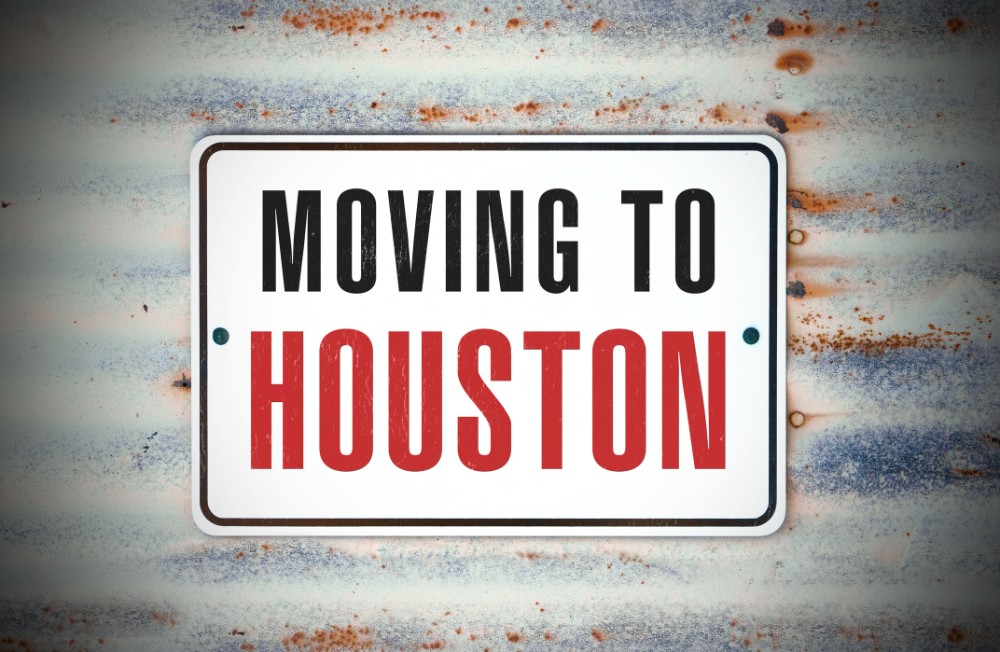 Aside from a population boom that will continue to energize Houston's real estate scene, there are other reasons that make the city an appealing investment option.
Houston has a hot rental market

Houston offers one of the most attractive renters' markets in the United States. This ongoing trend is a result of the increasing population and limited inventory. Bidding wars have driven buyers with limited resources to seek out viable alternatives. Renting is one of them. In fact, renters occupy 52% of homes in Houston's metropolitan area. They pay a median rent of $1,742 every month on single-family homes.

Here are other key factors to consider:

Rents increased 9.8% year over year
The most expensive neighborhoods for renters are University Place, The Museum District, and Greenway-Upper Kirby
The most affordable areas for renters include Pleasantville, El Dorado-Oates Prairie, and George Bush International Airport

If you're going to choose between buying and flipping houses or investing in a rental business, the latter is viable if you want steady growth and income. You can always opt to sell your rental property later on if you wish..

Houston is a developing market

Compared to the fully developed or saturated markets of New York, Washington, and San Francisco, Houston's real estate market is still developing. Investors will find a lot of sprawling, low-density lands that are ripe for development like new home constructions.

Or seek out opportunities in sparsely populated neighborhoods. Property prices will tend to be lower and Houston's Small Business Administration will provide the support you need.

Houston has the busiest port in the US for foreign trade

The ease of doing business, especially for international trade, resulted in an economic boom in Houston. The city is home to the nation's largest port in terms of total cargo tonnage processed. It's also the busiest in the US for foreign trade in terms of waterborne tonnage.

With the volume of cargo entering its ports, Houston became a magnet for workers, travelers, and foreign business owners. They sought homes conveniently close to the port. Others rented.

For prospective investors, this suggests an opportunity to purchase single-family homes, multifamily homes, condos, townhouses, or apartments in areas bustling with activity.

Houston hosts the biggest Fortune 500 companies

As of July 2022, there were 24 Fortune 500 companies headquartered in Houston, making it the third among US metros hosting the largest companies in the US. In Houston, they include Phillips 66 (energy), Sysco (the world's largest food distributor), Group 1 Automotive (retail and dealerships), Westlake Corporation (petrochemicals, polymers, and fabricated building products), and Huntsman (manufacturer of proprietary components used in everything from aerospace and defense to furniture and footwear).

However, Texas Medical Center is the city's top employer. It has 106,000 employees, and plans to expand to biomanufacturing and medical supplies distribution are projected to generate 100,000 more new jobs.

Back in 2019, Amazon opened a tech hub in Houston. The new office measures 25,000 square feet and includes sales, marketing, data analytics, and software engineering departments.

Houston offers profitable real estate options

Residential rental properties. Homes for rent are a safe option for first-time investors. As opposed to other forms of investments, rental properties are straightforward: You prepare the house, advertise its availability, and accept tenants who will pay rent each month.

Keep in mind, however, that investing in rental properties requires intensive administration. There's also the risk of tenants who don't pay on time. Staying on top of things or hiring a property manager will help investors manage these risks. Look at the growth potential of an area before buying rental property.

Fixer-uppers. Another option is to buy a fixer-upper for flipping. The idea is to buy a property at a relatively cheap price and refurbish it for reselling. The returns can be big and fast, but you need to go through a lot of work to fix the house. You also need to be creative and resourceful to get the most value out of your investment.
Commercial real estate. Commercial spaces or land can be viable for offices, factories, parking spaces, and warehouses, and so on. One of the upsides of commercial real estate is that tenants often sign long-term or multi-year lease agreements.
Where to invest in Houston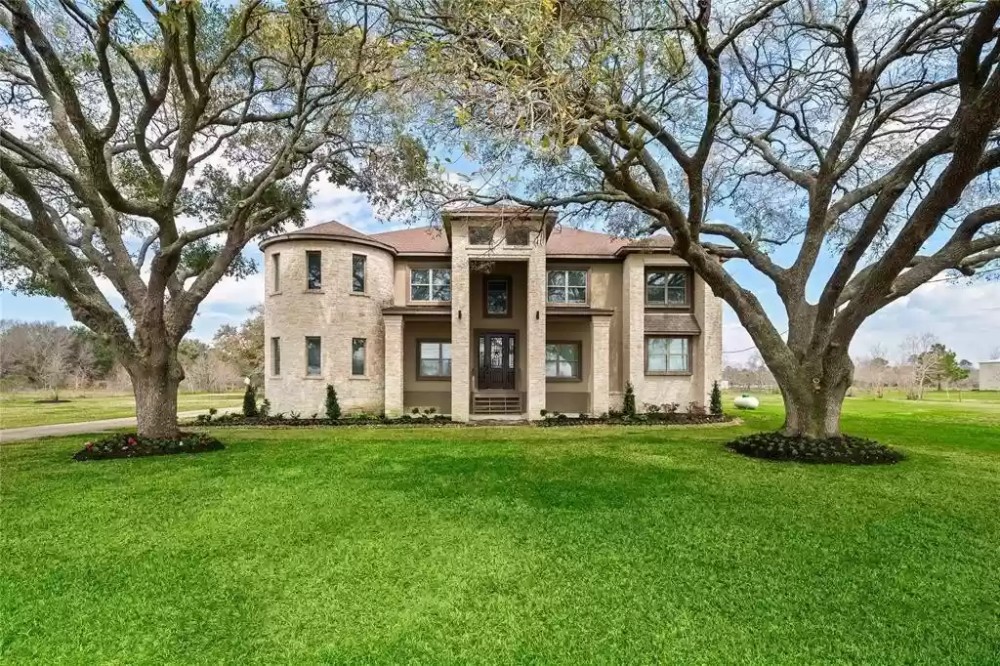 A custom 7-bed, 6-bath ranch-like home on 4.49 acres in Greater Houston's Pearland City. Inquire here.
If you're looking to rent out luxury properties, Greater Houston has you covered. Let's take a look at some of the areas that fit the bill.
Conroe
About 40 miles north of Houston, Conroe offers properties under $1.5 million. These homes typically come with 4 bedrooms and 4 to 5 baths. Luxury amenities include pools, spas, and private courtyards.
Bellaire
If you have a bigger budget that's under $3 million, you'll find elegant properties in Bellaire. For around $2 million, there are available homes with 5 bedrooms and 5-½ baths. Look for kitchens with top-of-the-line appliances.
Kingwood
Single-family homes in Kingwood in Northeast Houston range from standard single-family homes to elegant estates. Browse Kingwood properties below $1 million, and check out luxury condos and townhomes that your target market would absolutely love to rent.
Pearland
The third-largest city in Greater Houston is a master-planned community with a laidback atmosphere. It's where esteemed neighborhoods like Silverlake, Shadow Creek Ranch, and Banbury Cross are located. Discover your investment opportunity in Pearland with luxury single-family homes at prices that begin at just under $1 million.
Houston
Metropolitan Houston has more than its share of dwellings that define the ultimate in luxury living. You can find 12,000-square-foot properties listed at $10 million. There are homes with 4 to 5 bedrooms and mansions with spacious yards.
Why partner with a local Realtor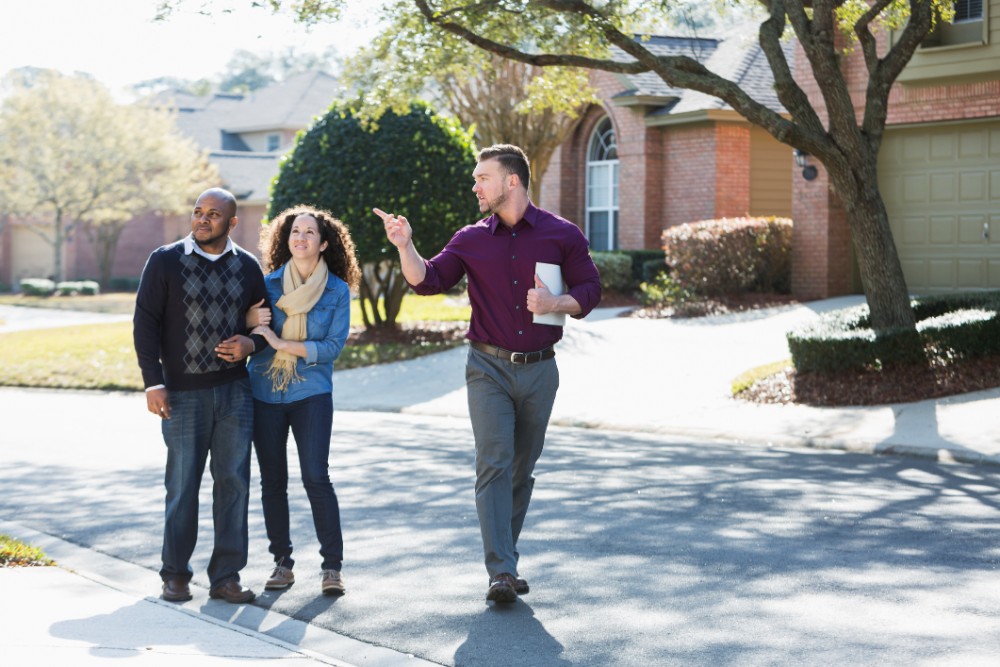 With so many available options, choosing the right investment property can be challenging. In such instances, you need the guidance of a trusted Realtor. Here are some of the biggest benefits of working with a local expert.
A local Realtor has in-depth knowledge
Knowing the ins and outs of the Houston housing market is the biggest advantage of working with a reputable local Realtor. They spot opportunities and red flags early on, which means getting the best guidance possible.
A local Realtor has established connections
A trusted Realtor is well connected. They have a wide network of fellow agents, suppliers, and service providers. Their reach includes allied professions like lenders, home inspectors, contractors, lawyers, designers, and architects. They are in the best position to ensure that disparate moving parts come together quickly to ensure the success of your purchase beyond closing.
A local Realtor saves you time
A real estate professional can offer multiple options that suit your preferences within a shorter time frame. The real estate process also comes with tons of paperwork, which can take a lot of time to gather and submit to proper channels. A Realtor can help streamline the process and take a load off your shoulders.
A local Realtor provides personalized services
A good Realtor dedicates resources to each and every client. When expectations are clear from the outset, count on the Realtor to address concerns in a timely manner. Be around when they're needed. Adjust accordingly. And provide regular updates. Making the client feel like they're valued is at the heart of personalized service.
Connect with trusted Realtors from Kodu Realty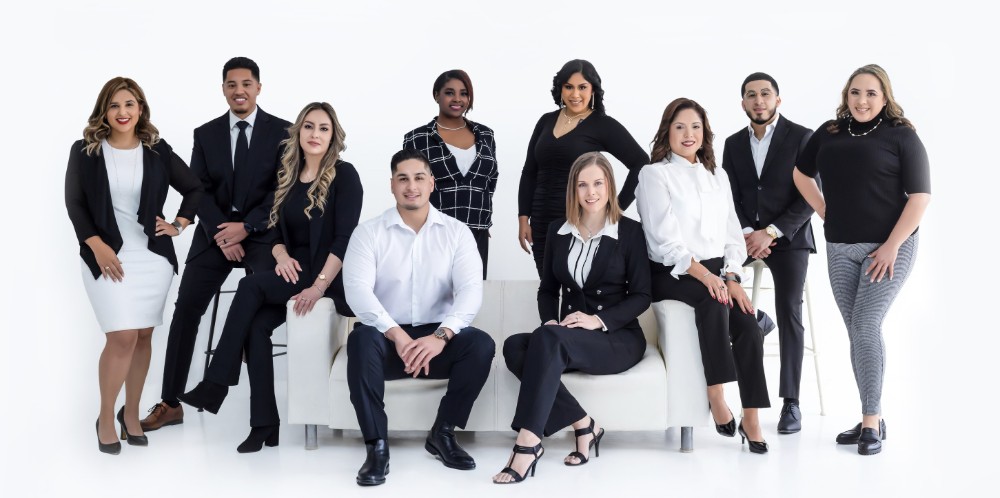 Now that you know some of the best reasons to invest in Houston real estate, your next step is to find the right property to buy. If you don't know where and how to start, our team of trusted and experienced real estate agents at Kodu Realty can show you the way.
We have a combined experience of 30 years in the local real estate scene. Whether you're buying a home for your family or investing in one to rent out, we can help you find the best Houston real estate investment properties. Our turnkey solutions will cover all areas from financing and property selection to negotiations and closing.
Seize Houston's investment opportunities today! Call 832.651.8254 or contact us here to get started.