All the articles enumerating the best cities to live in the United States have one thing in common: Houston is always somewhere on that list, and with good reason. The fourth largest city in the country in terms of population has long captured the hearts and imaginations of many, whether they're from out of state or abroad.
We won't keep you waiting. We listed all the top reasons why people choose to live in Houston and why you should join in on the fun, as well as other important considerations before moving to the city, below.
Consistently low cost of living
Among all the populous metropolitan areas in the country, Houston ranks in the bottom half. In fact, it's the third most affordable big city in the United States to live, next to St. Louis in Missouri and Tampa in Florida. That's according to C2ER's Cost of Living Index for Q3 2021.
Houston's robust local economy is partly to thank for the high standard of living residents enjoy. There are plenty of high-paying industries and jobs scattered in and around the city (more about this below), allowing locals to earn a median household income of $53,600 as of 2020.
Then there is the cost of goods and services in Houston. According to Payscale, groceries and transportation in the city are 13% and 3% lower than the national average, respectively. Healthcare is also more accessible, with costs about 9% more affordable than in cities of the same scale.
Reasonably priced goods and services aside, here's a caveat to keep in mind when budgeting: Texas imposes a sales tax (6.25%). But since cities and counties are allowed to add to this statewide tax, expect to pay 8.25% for sales and use tax in Houston. On the bright side, income taxes are non-existent in Houston and the rest of the Lone Star State.
As for real estate, average home prices in Houston are roughly 5% higher than the national average. If you are planning to rent, expect to pay anywhere between $1,300 to $1,500 for a two-bedroom apartment. Meanwhile, the median home price in the city is $344,900. Read more about the local real estate market below.
It's an incredibly welcoming city
Houston currently has a population of over 2.3 million residents, making it not only the most populous city in Texas but also in the entire Southern United States.
What is amazing, however, is the cultural makeup of Houston. That 2.3 million figure? It comprises a diverse population that traces its roots back to Latin America, Europe, Africa, and Asia. WalletHub even named Houston the most diverse city in the country back in 2021, an accolade that has belonged to the Bayou City for the past few years. About 28.9% of Houstonians were born abroad.
Unlike other cities in the country where there is a clear ethnic majority, Houston is described to be a majority-minority city. That means minority groups make up the majority of the local population. As a result, almost every facet of Houston life may have been inspired by global influences.
Exploring the local cuisine is like taking a trip around the world, and so is shopping and going to community events. English, of course, is widely spoken, but as you walk the streets of Houston, you might hear bits and pieces of over 145 languages being spoken.
Iconic TV presenter and celebrity chef Anthony Bourdain said it best in his Houston field notes for Parts Unknown: "Houston is, in fact, about as multicultural a city as exists in the country. Houston has been, from what I experienced, particularly—if not more—welcoming to immigrants and refugees from all over the world than most cities I know of."
Read more about Houston's awesome cultural diversity here.
You won't run out of things to do in Houston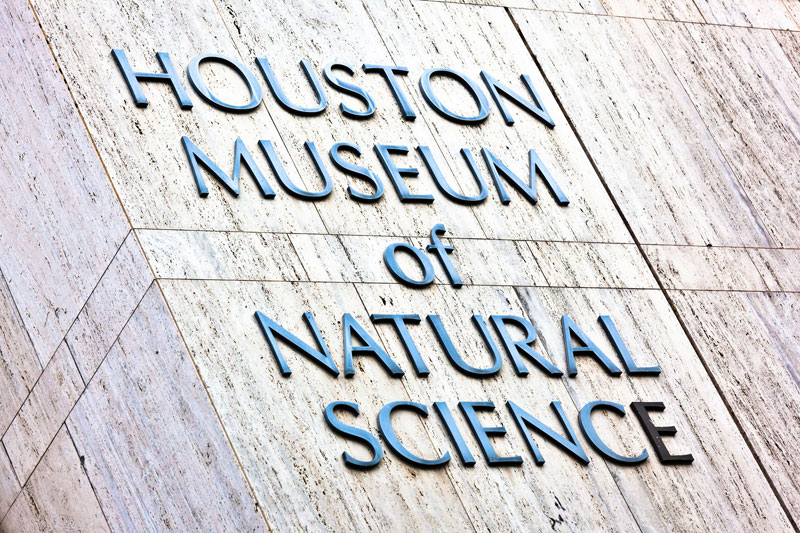 In a city as international and multicultural as Houston, you will always find something to do no matter the season.
Tons of shopping, dining, nightlife, city recreation, and more are scattered in Houston's 671 square miles of total land area. And if you look beyond the city's borders, there are even more activities to do and places to explore whether you're in the mood for forests and hills or the sea.
Take a sneak peek at some of the activities you can enjoy while living in Houston, Texas:
Sports and recreation
Houston is well-represented in basketball, football, baseball, and soccer tournaments. If there's an opportunity, don't miss the chance to watch any of these sports teams compete and make Houston proud.
If you want a more Texan sporting experience, check out the Houston Livestock Show and Rodeo (also referred to as HLSR), the biggest event of its kind in the world. This highly anticipated annual event is a three-week festivity that is usually held every February and March at the NRG Stadium.
HLSR isn't your typical livestock and rodeo show. Over the years, it has transformed into a mega event complete with live music performances by the country's top entertainers. HLSR also has its own carnival which features an assortment of rides and amenities, from ferris wheels to multi-level funhouses.
For avid golfers and golf spectators, there's the Houston Open every fall. It's part of the PGA Tour and is held at the Memorial Park Municipal Golf Course. For the best spectacting experience, check out these handy tips from the organizers.
Wining and dining
Almost every street in Houston is home to some good eats and drinks in a wide variety of price ranges. Below are some of the crowd favorites and essential restaurants to try in the city:
Arts and culture
A day (or a night) is not enough to experience even the icing on the cake that is Houston's dynamic arts and culture scene. Living in Houston, Texas, we recommend that you take your time and slowly go through the following suggestions.
If you're a lover of the performing arts, a visit to Houston's 17-block Theater District is a must. Located in Downtown Houston, this neighborhood is the home of all the city's classiest cultural attractions. These include the Wortham Theater Center, where you can watch the Houston Ballet and the Houston Grand Opera. These two companies are some of the pillars of Houston's performing arts scene, with the Houston Ballet often considered as one of the best ballet companies in the country. Other Theater District must-visits include Jones Hall (home of the Houston Symphony) and Alley Theatre.
Houston also has a Museum District, where the streets are lined with 19 museums, a park, and a zoo (The Houston Zoo) to boot. Some of the museums located within the neighborhood include the Museum of Fine Arts Houston, Houston Museum of African American Culture, The Menil Collection, the Holocaust Museum Houston, and the Asia Society Texas Center.
The local real estate has much to offer
Living in Houston, Texas comes with access to a red-hot housing market that continues to shatter records in terms of home prices and local appreciation. Houston real estate is so sought-after that it currently favors sellers. That means that there are more homebuyers in the market than there are available listings.
To date, homes in Houston have a median value of $216,289.
The market
So, what's the housing stock like? Houston has a grand total of over 874,000 homes and apartments sprinkled throughout the city. About 33% of these properties are priced between $123,000 and $246,000, while 18.6% are priced even lower. This makes Houston such an ideal market to explore for first-time homebuyers or those who are looking for great deals to add to their investment portfolio.
A smaller share of the market (about 5.7%) has a price tag that ranges from $924,000 to over $1 million. This luxury segment consists of stunning properties—some palatial, some more suited to downtown city living— with some estates fetching for over $10 million.
Homeownership is relatively high throughout Houston at 42.3%, but tenancy is even higher at 57.7%. It comes as no surprise, since Houston attracts a steady stream of professionals as well as students looking to further their education.
If you're thinking of the long term, Houston real estate has a demonstrated history of appreciation. In the past 21 years, homes in the city have appreciated by a whopping $158.68% with an average annual rate of 4.41%. This makes Houston real estate the 6th and 10th highest market in terms of total appreciation in Texas and the United States, respectively.
See the available listings in Houston here.
The best neighborhoods in Houston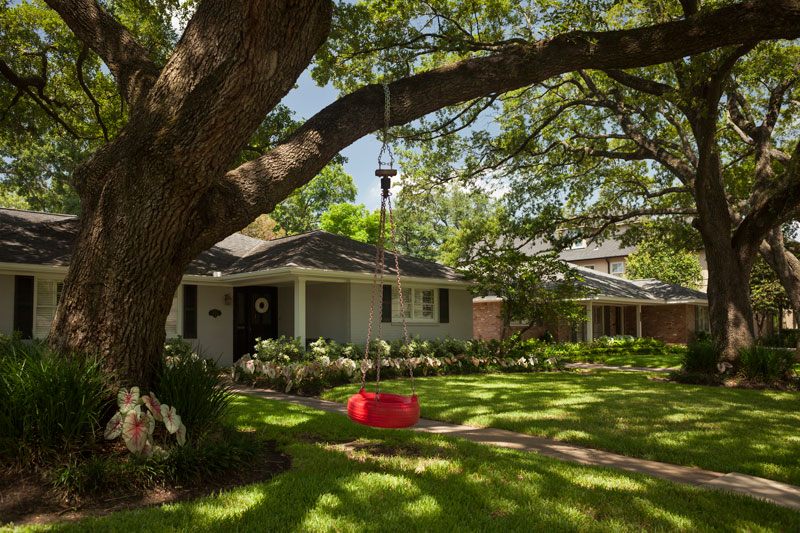 Houston is a beautiful patchwork of over 80 neighborhoods. While there is something to love in each community, some neighborhoods simply stand out when it comes to real estate offerings and overall appreciation. These include the following enclaves:
River Oaks – Located within the Inner Loop, River Oaks is widely considered as both the oldest and most affluent neighborhood in Houston. Properties in the area, which can come in the form of grandiose historic mansions, have a median home price of over $2 million.
Piney Point Village – Piney Point is one of the several cities in the area that is completely surrounded by Houston, which is why it's often considered part of the larger market. With a median home price of $2.4 million and a per capita income of over $120,000, it's the most affluent community in Texas.
Crestwood / Glen Cove – The Crestwood/Glen Cove area straddles that highly sought-after location beside Memorial Park and along Memorial Drive. It's divided into five subdivisions: Crestwood, Crestwood Acre, and Glen Cove 1 to 3. The median home price in Crestwood/Glen Cove is around $1.8 million.
Tanglewood – This upscale subdivision is located in west Houston, bordered by West Oaks and Uptown. The local real estate market has a median home price of $1.7 million and has a 74% 10-year appreciation rate, making real estate investments here incredibly fruitful.
Memorial Park – Memorial Park boasts a central location as it's part of the Inner Loop area, with Buffalo Bayou and Intestate 610 bringing more of Houston's best closer to the homes in the area. The median home price in this neighborhood is around $1.5 million.
West University – Affectionately called West U by locals, the West University area is widely considered one of the most expensive neighborhoods in Houston with a median home price of $1.3 million. Real estate options are wide-ranging in the area; you'll find bungalows and remodeled single-family homes, for starters.
This is only a small snapshot of the local housing market. If you'd like to learn more about Houston real estate, don't hesitate to get in touch with our team.
Exciting job opportunities await
Low cost of living, a myriad of housing options to choose from, and a plethora of things to do are not the only reasons why people move to Houston. If there is one significant factor, it would be the city's business-friendly climate that allows people to pursue different career opportunities.
In this report by PODS, Houston ranked 12th among the top 20 relocation cities from 2021 to 2022. A year before, the city was also recognized as a destination city for both companies and people in this study by Allied Van Lines.
Home of many Fortune 500 companies
Over 20 Fortune 500 companies have operations or headquarters in the Houston metro area, majority of which are in the petroleum industry. These include Phillips 66, Plains GP Holdings, Baker Hughes, Haliburton, and ConocoPhillips. It's one of the reasons why Houston is a global leader in energy production.
Apart from that, Houston is an emerging tech center. Many tech and software companies have established bases in the Greater Houston area, such as Hewlett Packard Enterprise, Cybersoft, and KBR.
If we're talking about the biggest employers in Houston, however, the following companies reign supreme: Walmart, Texas Medical Center, Cooper Industries, Schlumberger, and Sysco, just to name a few.
Ready to make the move to Houston?
We can list a few more reasons why living in Houston, TX is simply the best, but it would be better if you see it for yourself. Here at Kodu Realty, we make it our mission to help you fulfill your real estate dreams in Houston and ensure that your decision is 100% worth it.
Let us be the first ones to welcome you to your new home and city. Browse our website to learn more about the market. Better yet, get connected with our team by giving us a call at 832.651.8254. You can also send us an email to tell us more about the best neighborhoods in Houston or to set up an appointment.